Since March, all of my clients have switched to doing their workout session from home, virtually with me. We've had a lot of fun mixing things up and working our bodies (and minds) in outside-the-box ways. We've learned we can push beyond linear movements. Our bodies are capable of so much more flexibility, strength, and cardiovascular conditioning by utilizing basic, yet challenging activity.
A home workout provides many benefits. First, it offers great convenience and time efficiency. You don't have to drive anywhere! You just get dressed and walk to the room you set up for your workouts. Beside it being a safe and convenient way to train, you can increase strength, flexibility, and cardiovascular endurance with minimal or no equipment, all in the privacy of your home.
With my clients, we're on the floor a lot more now and moving our bodies in so many different ways. There's a certain openness in doing a workout at home where no one else is watching. It allows you to explore so much more functionality and ability of your body and mind. We're opening up our shoulders, chest, and hips, and strengthening our backs, legs and core with multi-directional movements, all aimed at increasing suppleness and overall strength, along with improved posture.
With many turning to home workouts during this time of social distancing and quarantine, I wanted to share some of my favorite pieces of equipment I'm currently using with my clients and for myself.
Sandbells
Sandbells are padded bags of sand that can be used in so many ways and come in varying sizes and weights. The beauty of these is they combine the benefits of using dumbbells, kettlebells, slam balls, and medicine balls. Because there's sand inside, the weight shifts and adds momentum when used in dynamic movements. This helps improve core stability, grip strength, and even balance. Sandbells are extremely versatile. They're great for explosive throws and slams, presses, rows, squats, and core work, just to name a few.
Click here to see the sandbells I recommend.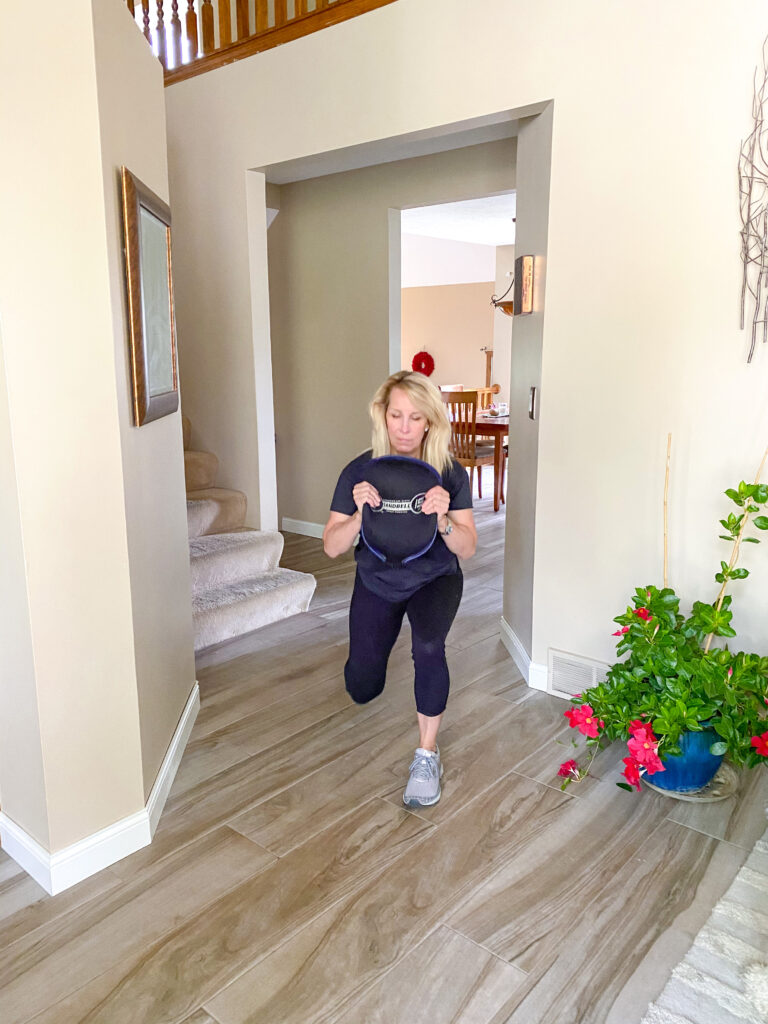 Hip Bands
Hip bands are also sometimes called hip circles or booty bands. Not only do these improve the visual look of our backside, they play an important role in strengthening the hips, gluteal muscles, and prevent muscle imbalances in our lower body. In general, most people do A LOT of sitting. All of that sitting has made our glutes and hips weaker. Hip bands target the muscles around the hip, and the glute muscles. By strengthening these areas we reduce the risk of injury, build hip integrity, and increase activation and recruitment. Strong glutes and hips are a cornerstone for activities such as walking, running, jumping, hiking, and climbing. You also strengthen your hip abductors and external rotators while training with better form and alignment. I even like to use these bands for upper body movements such as push-ups, chest presses, biceps curls, shoulder presses as well as core exercises.
Click here to see my favorite brand of hip bands.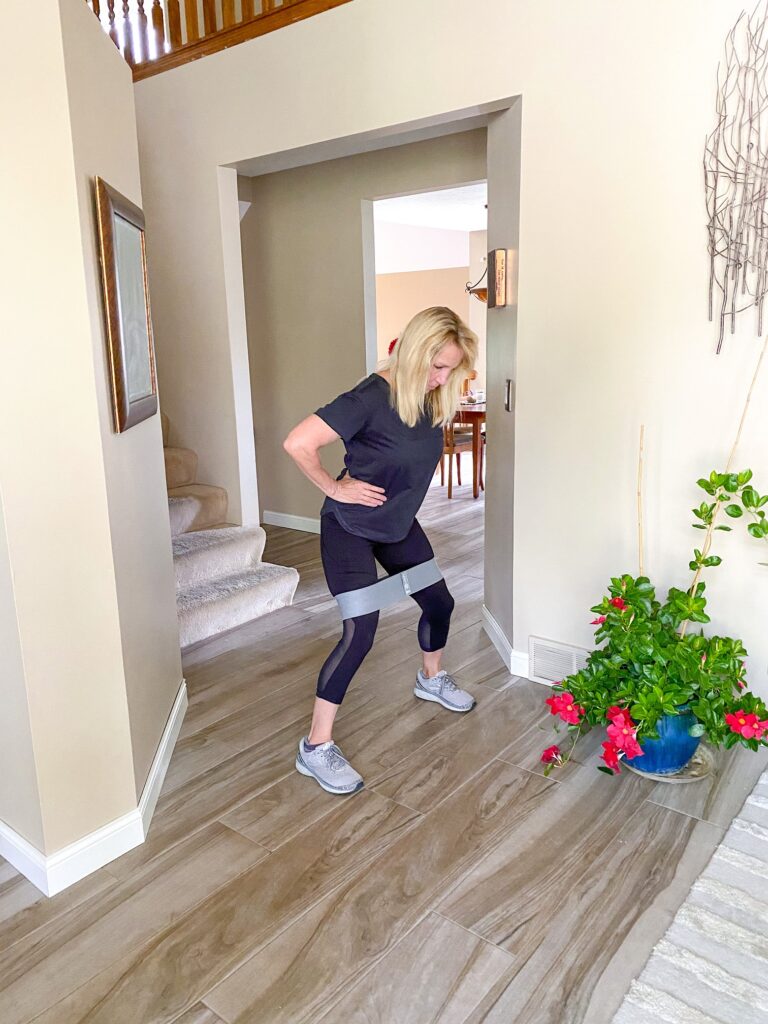 Bosu
The name Bosu originally stood for "both sides up" but has since evolved to "both sides utilized" meaning you can use it with the dome side facing down or flip it over and use it with the flat side up. Whatever you call it, it gives you double the effectiveness and double the challenge. This could be described as a stability ball cut in half. It provides resistance and stability training and is super effective for strengthening feet, ankles, knees and hips.
I've been using this for years to help my clients improve their balance, which we all can benefit from at any age but especially as we get older, perform high intensity cardiovascular and agility drills, increase core strength, and provide low-impact, multi-muscle and joint movements to function and work together as our bodies were designed. It's a mindful tool meaning you have to be aware and focused as you perform your exercises because it will force you to use your proprioceptive skills to maintain good form and balance.
Click here to learn more about the Bosu.
If you're in the Omaha area and wish to purchase these items (or similar) from a store, we recommend Body Basics.
Now you know three of my favorite workout tools and equipment. And truth be told, I've been using these three tools long before COVID hit. That tells you their value. They help you to perform and perfect basic functions, build strength, improve balance, flexibility, and cardiovascular health and offer some challenging fun along the way.
And, if you are looking for a personal coach to help you with your health goals, or using the items mentioned in this post, contact us. We'd love to be a part of your journey!
Active-ist for your health,
Irene
This post contains affiliate links and we may earn a small commission when you click on the links, at no additional cost to you. As an Amazon Affiliate, we earn from qualifying purchases. Each of these items we've recommended are products we use and love, and want to share them with you!